Main Content
Increase Profits. Minimize Stress. FOCUS on What's Important.
Pursue Your Goals Strategically and Grow Your Business With Confidence.
Our systems are designed to generate recurring revenue

Websites
We help you create beautiful, powerful websites that convert cold traffic into high-value customers.

Marketing
We help you engineer and integrate automated systems that consistently generate leads and sales.

Operations
We help you eliminate headaches, expedite growth and make smarter managerial decisions.
We combine advanced experience, education and technology to simplify your everyday life.
We Make Sure You Get More For Your Money

Better Advice
Our experts help you assemble a winning combination of technology and strategy.

Better Work
Our designers, developers, copywriters and engineers collaborate to produce any assets you need.

Better Results
Our campaign and media managers make sure you always get the most bang for your buck.
Get started today for FREE.
We FOCUS on Your Goals to Help You Reach Them Faster

Step 1 = Goals
We get specific about what you hope to achieve both personally and professionally.

F = Financials
We examine the numbers and make sure everyone has a wholesome perspective on your business.

O = Opportunity
We discuss ideas and uncover the best ways to work toward your desired results.

C = Creation
We outline your strategy and put all the pieces in place for systematic execution.

U = Understanding
We analyze your systems and adjust their components for optimal performance.

S = Scale
We maximize your ROI by leveraging the things that prove to be most beneficial.
We work as an extension of your business to help you accomplish your most important objectives.
Experience the Difference

Don't Try To Do It All By Yourself
Your time is worth way too much money, and there are other things in your life that deserve your attention.

Don't Hire Your Typical Agency
This process can be VERY costly, and there's no amount of hoping or praying that will ensure your success.

Don't Settle For Inferior Partners
Your livelihood is too important to be entrusted to people who don't share a common vision for the future.
Let us help you manufacture predictable success through a series of proven processes.
Get Started Today for Free

Step 1: Conversation
Click the button below to request a free call with one of our expert advisors.

Step 2: Plan of Action
Work with our leadership team to develop a sound strategy for achieving your goals.

Step 3: Execution
Enjoy the freedom to focus on what's important as we work to accelerate your success.
What Our Partners Are Saying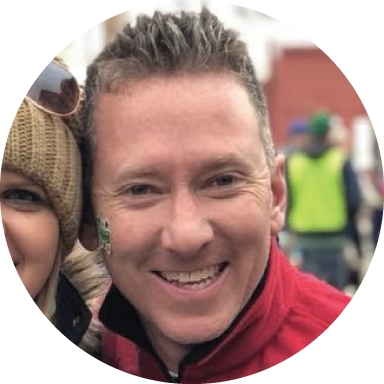 "I partnered with Nelson Sevart to help grow my restaurants and brewery, and it was one of the best business decisions I ever made."
 
Matt Moore | Owner
Martin City Brewing Company